I'm hard at work sourcing materials and finding partners to make our flying dragon pillows. I have several on deck and once I finalize the fabric I want to use (I'm going to do some tests with a slightly smaller print), I will be ready to get final quotes.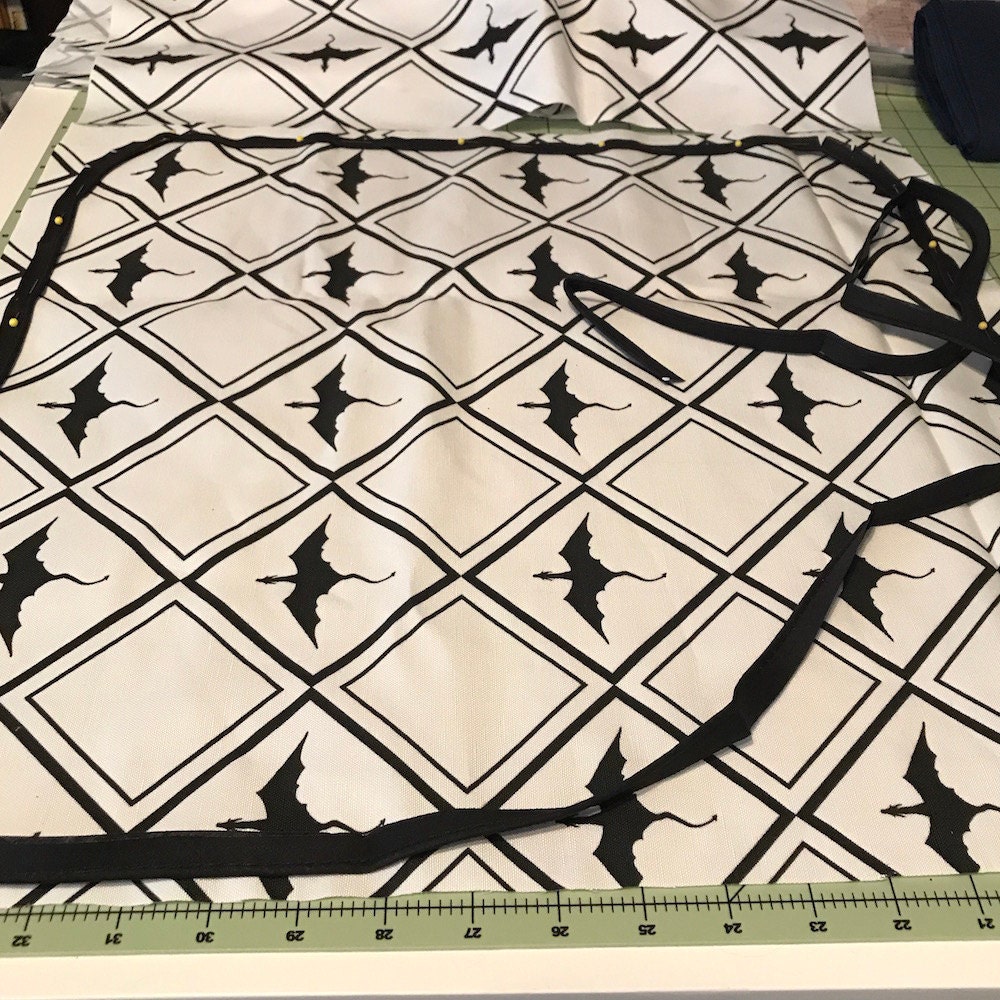 Meanwhile, I'm also hand making pillows to try out different trims, zippers, tags, etc. to get the right combination of quality materials. I have several orders on deck for these initial pillows, and will put any extras up on Etsy.
On deck, are creating versions of the flying dragon material in different colors — blue, red, green — and finding the right trims and zippers to match. I'm using Spoonflower to print small batches and swatches.  The plan is to put these small batches up on Etsy to collect feedback and try products out in smaller batches before paying for full production costs.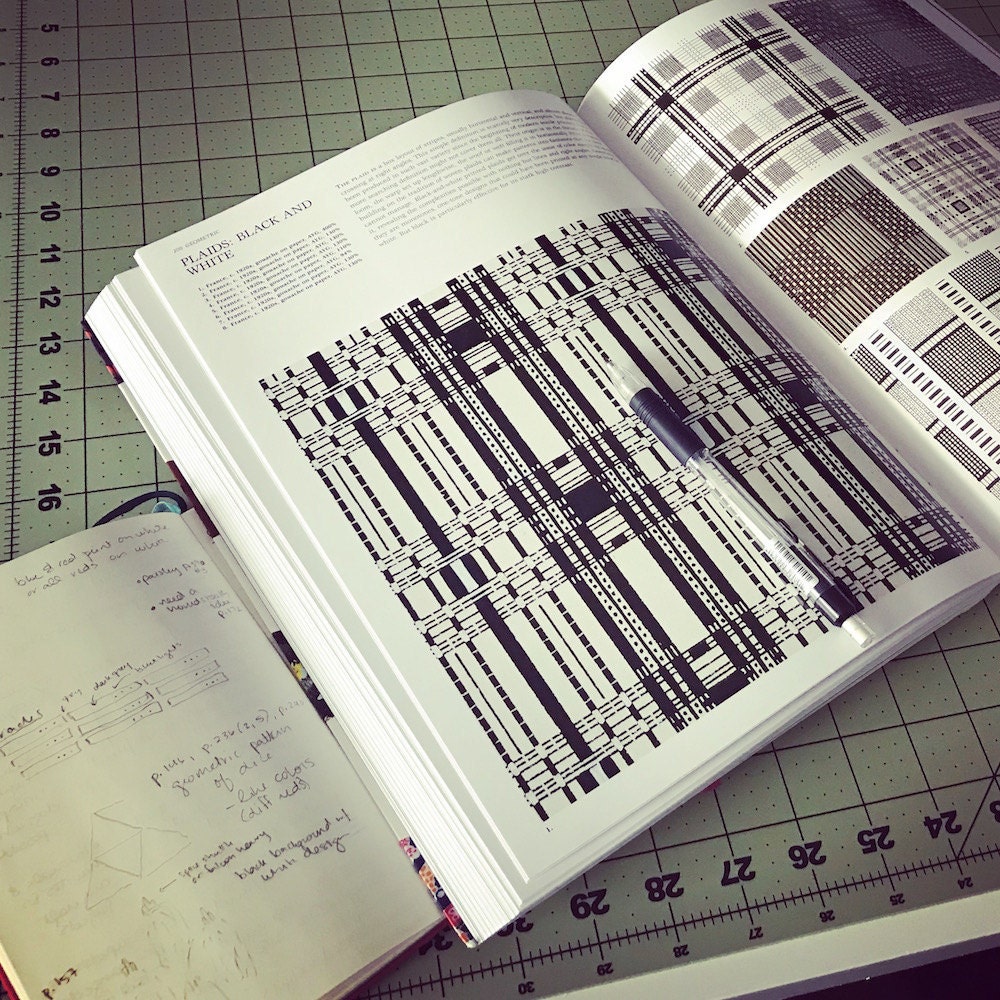 I'm also working on some new ideas for geek, sophisticated fabric — drawing inspiration from historical and classic fabric designs. The plaid in this picture (right) reminds me of a circuit board, and I have a couple of ideas in progress that include dice and servers. The plan is to iterate on these as well by getting small batches printed using spoonflower, iterating on designs, and sending the winners out for larger production.
Have any ideas for fabric or products you'd like to see? Let me know!